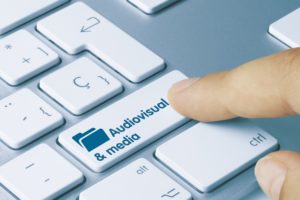 Every tech startup has a mission, but all startups eventually face many of the same hurdles. Collaboration, coordination, communication, and presentation are all essential elements. You have to share information, put together talking points, and impress investors and clients alike. Hopefully, at the end of the day you've created something you can be proud of that delivers real value. This is where audiovisual services in Houston, TX, play a key role.
The right audiovisual company will adapt their toolkit to suit your specific needs and solve problems you haven't even identified yet. AV services aren't simply something to tack on for charm or excitement. They provide systems and assistance that goes above and beyond mere appearance. With the right AV hardware and software, you'll be able to communicate better and be more productive. Powerful AV isn't something that's merely nice to have. It's an integral part of your daily business.
Going Remote
Remote work is becoming more common every day. Some companies work almost entirely from remote locations. In San Francisco and other technological hubs, businesses have even begun offering incentives to get their staff to move out of the area, so the company can save money on office space. With so much that can be done from a laptop or desktop, it's no wonder that the remote option has become so common. Even workers who aren't fully remote often work from home at least on occasion.
With increased demand, software developers and innovators have responded to the call. Zoom Rooms conveniently pairs software with popular AV hardware to give you a user-friendly option that can be integrated into your work routine almost immediately. Other convenient offerings such as Skype for Business or Webex also assist with remote collaboration.
Many companies swear by G Suite, and most people are already quite familiar with Google Drive and Google Docs. Cloud technology has made remote work easier and more powerful than many people appreciate. Leveraging these tools isn't difficult to do, but the results can be truly impressive when coupled with the right AV solutions.
Microphones and Conferencing
What's the most common problem with conferences? Well, perhaps the most obvious difficulty is working around everyone's schedule. The next complaint is usually that you can't hear everyone. This might seem like an unavoidable aggravation, but it's actually relatively easy to solve.
The right microphones make conferences much clearer, so all parties involved know exactly what's happening. If you're tired of having to repeat yourself or missing parts of conversations, a quality microphone makes all the difference in the world, and it's not as expensive or as complicated as you may think.
Digital Content
Sharing files, documents, and screens can be challenging. A file could be formatted perfectly on your screen and then look garbled or confusing when someone else opens the file in a different program. Software suites don't always play well with each other. Digital whiteboards help you meet in the middle with a single tool that everyone can rely on.
You can make corrections or changes on one board and then send all the necessary content in real-time after the meeting. This keeps everyone up-to-date and it avoids confusion or unnecessary complications. Some solutions provide you with built-in digital conferencing along with digital whiteboarding for a more complete and unified experience.
For the best audiovisual services in Houston, TX, you need a partner with the experience and knowledge to produce the solutions you require. Speak with AV2GO at 800-248-8174 to discover what powerful AV technologies can bring to your startup.