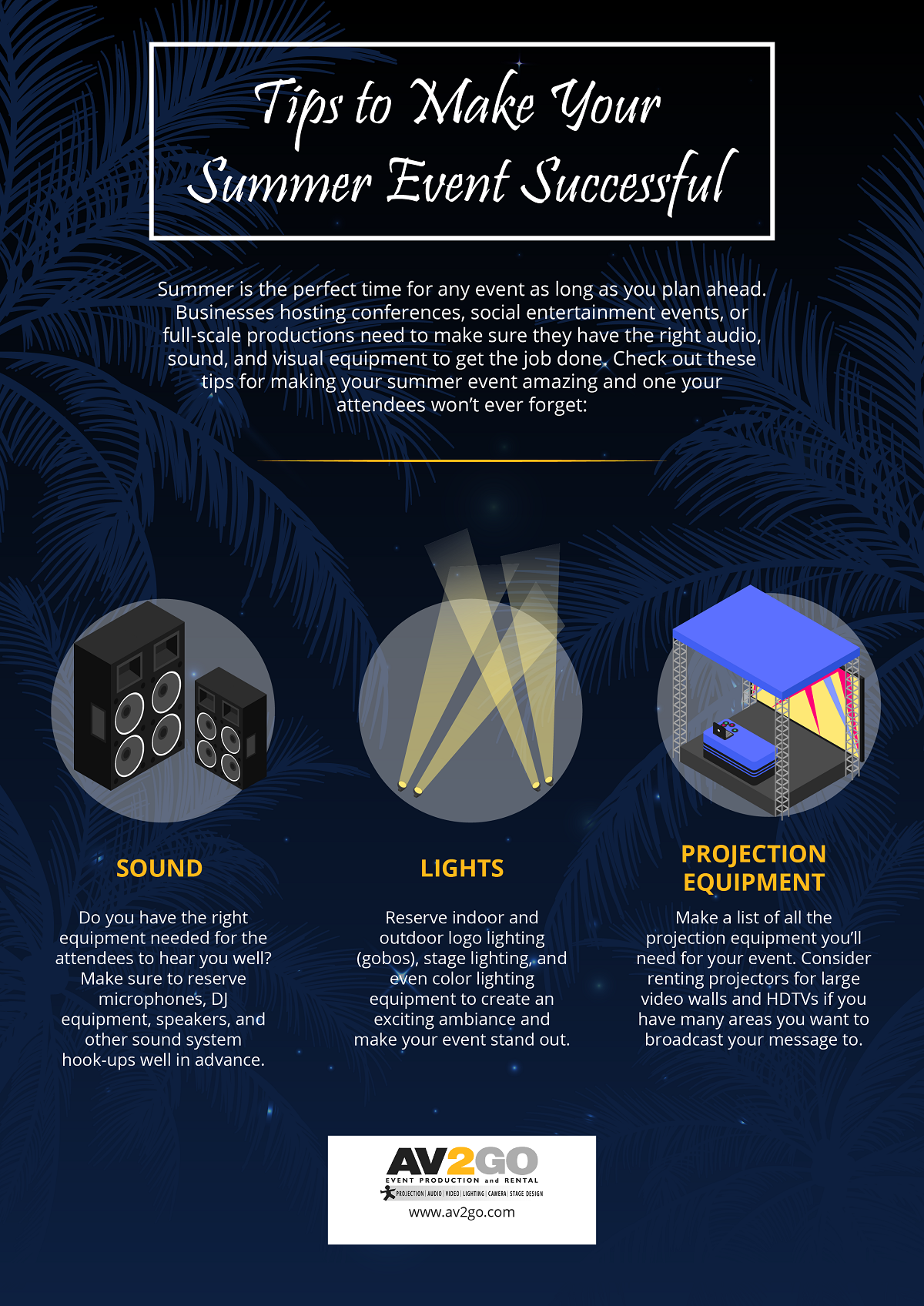 Summer is the perfect time for any event as long as you plan ahead. Businesses hosting conferences, social entertainment events, or full-scale productions need to make sure they have the right audio, sound, and visual equipment to get the job done. Check out these tips for making your summer event amazing and one your attendees won't ever forget:
Sound: Do you have the right equipment needed for the attendees to hear you well? Make sure to reserve microphones, DJ equipment, speakers, and other sound system hook-ups well in advance.
Lights: Reserve indoor and outdoor logo lighting (gobos), stage lighting, and even color lighting equipment to create an exciting ambiance and make your event stand out.
Projection equipment: Make a list of all the projection equipment you'll need for your event. Consider renting projectors for large video walls and HDTVs if you have many areas you want to broadcast your message to.
No matter what type of event you're putting on, the team at AV2GO.com has workable solutions for all spaces and budgets. We go above and beyond to find creative options for our clients to make their events go off without a hitch. Your success is our success! The first step in this process is to contact us and tell us about your vision. With the information you provide, we'll put together a custom quote and help you create a successful conference, corporate event, full-scale production, or the hottest social gathering of the summer. To learn more about our services, visit our website at https://av2go.com.