Services & Galleries
We ARE The AV Architects. Your Event. Your Message. Your Way.
Our dedication to unparalleled customer service sets AV2Go apart from the rest. Our top priority is serving you and the success of your event. We take ownership of your goals, thereby turning delegated tasks into processes in order to deliver excellence in being your premier audio visual event production and rental company. Our extensive and cutting edge inventory of audio visual equipment is ready to be delivered, setup and operated. We understand that excellent customer service, flexibility, innovative ideas and the latest technology are vital to ensure the success of what we do. AV2Go will continually prove and show our commitment to providing quality, reliable, creative and cost effective solutions.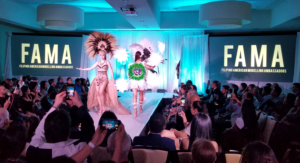 Full Event Productions
AV2Go is pridefully accomplished in servicing large scale productions involving full HD, multiple projected screens and projectors, video walls, Line Array sound and intelligent lighting. The video, sound and lighting are typically flown in the venue for a much cleaner appeal. We provide large and technically proficient crews that consist of audio, video and lighting engineers. AV2Go Producers and Technical Directors oversee everything from design, setup and operate. Large meetings and conferences can fall into this category but also include multi-city events, concerts, outdoor festivals or anywhere highly intensive material is needed.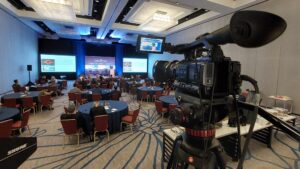 Corporate Meetings & Conferences
Whether you have 20 or 4,000 attendees, we have the perfect solution for your event. AV2Go understands the important need for content and presentation management. We provide multiple screens, full sound systems, stage lighting and scenic material for small and large corporate meetings and conferences that include breakout rooms. We will provide you with new and perfectly reliable equipment. We value the importance of maintaining great relationships with your venue of choice to ensure timely setup/dismantle and smooth execution of your event.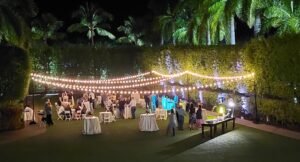 Social, Entertainment, & Special Engagements
The event is at a pool—sure, no problem. There's no power for a mile—of course, we can handle that. We need to put the stage in the water—yes, we've done that before. No matter how unique and out of the ordinary your event might be, we will make it happen. Special events are just that, special. Galas, fashion shows, organizational conferences, social activities, charity events, private residence events, weddings, trade shows, awards ceremonies, rallies, etc. Custom themes are also within our expertise such as elegant, beauty & simplicity, contemporary, industrial, Hollywood glam, seasonal such as wintery or Mardi Gras. Need a satellite dish for a tailgate or supplement viewing of a televised event?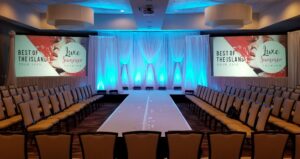 Equipment Rentals & Scenic
AV2Go can provide equipment on a Will-Call bases or we can merely deliver it to you. Or perhaps you are looking to supplement, enhance and stimulate the appeal of your event? AV2Go offers creative scenic options to enhance the aesthetics and beauty of your event. A combination of hardsets, decorative pieces, LED colored lighting, drapery, custom lighting gobos of a scene or logo, accent lighting, pin spotting tables and unique materials will keep your attendees engaged and impressed.