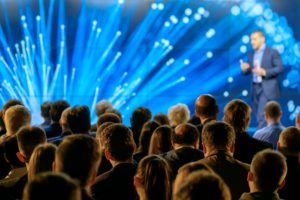 Whether you're a professional event planner or you've been roped into it by your boss, there are a few basics you'll have to know so that you've got your event's audiovisual needs taken care of. Unless you're planning on forgoing audiovisual altogether, you'll want to make sure you've covered all the bases so that your conference or corporate event goes off without a hitch. If you're new to the process of renting audiovisual services in Houston, TX, here are a few things you'll need to consider.
Venue Size
You can't even begin to analyze what you'll need without first considering the size of the event. You'll have to know how many people are going to be in attendance. This will determine both the size of the venue as well as how and where the audience is going to be seated.
Look at Your Budget
Once you've settled on the type of venue you'll need, you'll have to select your location based largely on your budget. As for audiovisual, the venue you choose will largely determine the type of AV equipment you'll need, and you'll need to figure out how much you're willing to spend for it. A small affair with a few speeches may only require a monitor and a small PA system, but if you're planning on a video presentation accompanied by music and stage lighting, then you'll have to budget for that as well.
What Kind of Lighting Do You Want?
When it comes to lighting, AV rental companies can provide you with pretty much anything you can imagine. If all you care about is illuminating a stage, that's one thing, but if you want a spotlight to follow a presenter—or you're hoping to stage a full musical number—that's a different set of requirements entirely.
Sound Is Paramount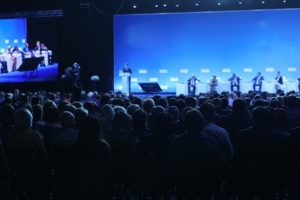 As important as lighting is, your event is unlikely to succeed without top-quality sound. Even if you plan nothing more than a few speeches, it's of the utmost importance to have high-quality equipment to ensure everything is clear and audible. Whether you're scheduling a couple speeches or you're hiring a band, your AV rental company will need to consider the venue's size, its acoustics, the size and placement of the audience, and several other factors in order to optimize your event's sound quality.
Hi-Tech or Low-Tech
Once you've settled on the basic requirements for your event, you can explore how technologically advanced you'd like your AV equipment to be. If you have the budget, you can make an extra splash by upgrading with such dynamic options as digital signage and LED walls for an experience above and beyond what anyone might have expected.
If you want to see just what kinds of options are available for whatever you're planning, contact AV2GO event production and rental. We're the experts on audiovisual in Houston, TX, and we'll work with you to make sure your next event is everything you ever dreamed it would be. Don't delay a moment longer. Call us at (713) 932-9779 or (800) 248-8174 and get started with planning your next event today!