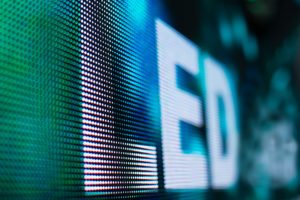 Meetings and presentations are part of daily company operations. You have talks with potential and existing clients and consultations between different teams. These activities are essential for a corporation to keep growing. What happens in these discussions can make or break an organization. So, master the art of conveying your message with the best audiovisual equipments in Houston, TX, to clearly display all information relevant to your point.
The traditional equipment used for these presentations includes the standard projector and screen. Some organizations use a TV to display slides and other materials. All these get the job done, but they aren't the best tools. To make a lasting impact on your clients, you need to use the latest audiovisual gear, such as light-emitting diode or LED walls.
These devices are revolutionizing the meeting room and other parts of the corporate space. Read on to learn more about them.
What an LED Wall Is
This has a wide surface composed of a network of LED bulbs. Each of these tiny lights can be controlled to show different colors and generate high-resolution images, which is why they're used as digital display devices. To make one, several smaller sections are combined and utilized as a giant screen that produces a uniform image. It can be customized to span the entire wall.
Why Use It in a Corporate Space
There are many advantages to choosing this technology over other types of audiovisual equipment. It has qualities that make it great for the corporate setting, such as:
Increased Professional Appearance
When it comes to displays, bigger is often better. Having wall-sized screens makes your company appear more professional because it shows your clients how much you're willing to invest in modern and high-quality technology.
Crystal Clear Resolution
With an LED wall, your visual materials will be crystal clear. You don't have to adjust lenses, like in projectors, to make the images appear as they should on the screen. And, the speaker can move wherever they like without casting a shadow across the display. 
Self-Luminescence
One challenge with projection screens is the image is hazier in bright spaces. But, LED monitors have their own radiance, so they do well in any environment. These devices work in low-light rooms.
Customizable Sizes
They can be customized to fit any space. They can also be designed to curve at certain angles. You can even make LED screens fill up all four walls of a room.
Other Functions in a Corporate Setting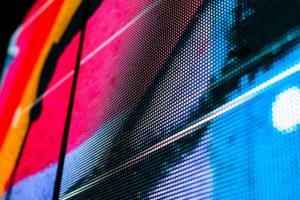 There are various ways to utilize LED walls in a corporate setting. Here are a few of them:
Interactive Information Display
These walls can be utilized with other technologies, such as touch screen features, to create interactive information displays. You can put everything from product descriptions, educational videos, and history write-ups to cater to clients who want a closer and more detailed look into your company.
Wayfinding Tools
LED walls are great wayfinding markers or tools. Their clear, crisp imagery and bright lighting make them easily noticeable from afar. Some companies customize them to be interactive to engage people even more. They can use these screens to look at maps and find their way around.
Aesthetic Improvements
Some companies also utilize these to improve their office aesthetic. For example, they can occasionally display high-quality videos of natural environments, which can make employees and clients feel more relaxed.
With LED walls, you can modernize your corporate space and have a better impact on clients. Call AV2GO, a company that provides audiovisual rentals in Houston, TX, to find out how you can use these screens for your business.