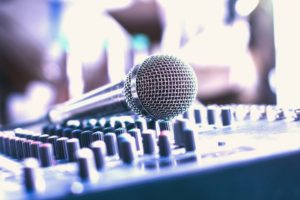 Event planning can be stressful, as it generally requires the management of a great many details and the ability to meet critical deadlines. Even then, pulling off a flawless event requires a lot of skill, and a little bit of luck. Fortunately, many event coordinators have the skill set necessary to organize and execute great events when it comes to selecting a venue, producing agendas and content, and hammering out details such as catering and entertainment. However, few have the skill necessary to manage one other event-critical component that can make or break the success of your gathering. That aspect of event management is an audiovisual presentation.
The AV management component of event planning is one of the most common reasons that events run off the proverbial tracks. Whether because of the infamous "technical difficulties" or an underestimation of the AV needs of an event, many organizers fail to meet their goals simply because they didn't understand or adequately prepare for the AV demands of their affair. That's why many event organizers hire professional audiovisual services to handle their event AV needs. By hiring a company that provides audiovisual services in Houston, TX, for your next event, you can lower your stress levels and gain confidence that your AV needs will be professionally met. Read on to learn why it's important to hire an AV firm to handle your next event.
Increased Level of Expertise
Even if you're familiar with the AV realm, that's probably not your primary responsibility. Therefore, you may be able to muddle through arranging your event audiovisual presentation, but the results may be disjointed or less professional than an AV presentation managed by experts in the field. When you hire an AV firm, that's exactly what you get. AV professionals will help you analyze your event and venue to determine your needs while creating a plan to help you achieve your goals. On the day of the event, they'll be there to run everything and make sure things go as smoothly as possible. That expertise can mean the difference between a lackluster event and a dynamic presentation that will be remembered by attendees.
Less Stress for You
As an event organizer, you'll be running around on the day of your event in a mad dash to finalize details and make sure everything goes as planned. The last things you need on your agenda are setting up, managing, and taking down the AV system. That's another reason that hiring an AV firm represents a step towards hosting a successful event. You won't have to lift a finger to set up or run the AV equipment, as you'll have dedicated staff to do that for you. That will make it easier to manage other critical details regarding your event while AV pros make sure your presentation runs flawlessly.
Current Technology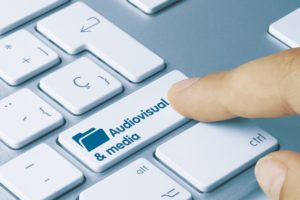 When you hire an AV firm to handle your event needs, you're not only hiring people. You're also hiring the equipment they'll use to run the event. That's important because most companies who don't specialize in AV lack cutting-edge equipment that has modern capabilities. However, dedicated professional AV firms do, and they'll use that equipment to make your presentation that much sharper and more polished.
If you're planning your next event, consider hiring a professional AV firm to meet your needs and help your affair run smoothly. To learn more reasons why it's important to hire an AV firm to handle your event needs, contact AV2GO at (800) 248-8174.