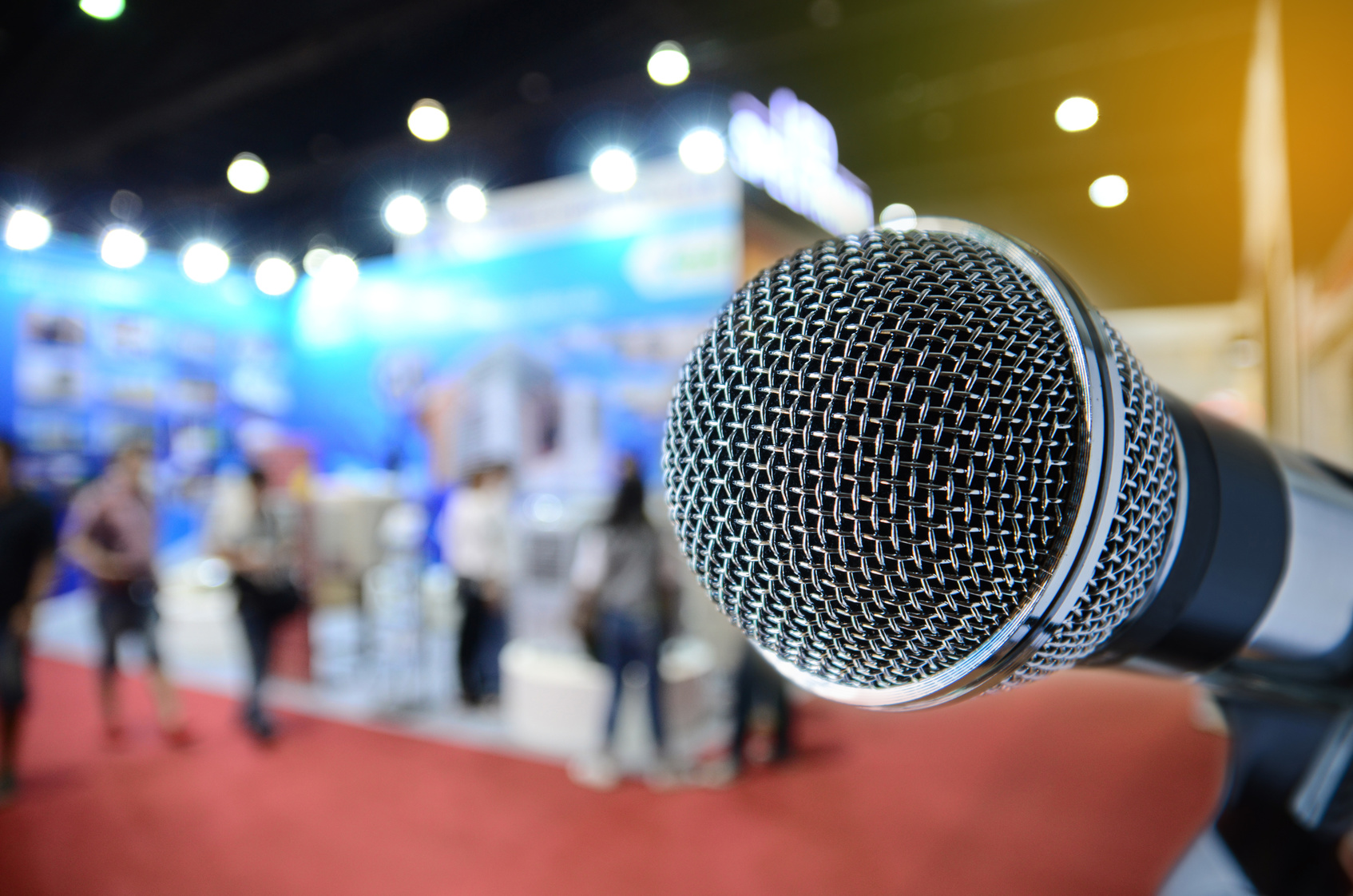 When it comes to organizing an event for a large number of influential guests, the pressure's on to make sure everything's perfect. Catering, seating, decoration, and audio-visual services should be coordinated to help the event go off without a hitch. When you're planning a fundraiser, some of your technical concerns will merge with design. We can help you choose a podium, projector screen, stage, and visual aids that will help you raise donations and represent your organization well.
Event Design
Think about your theme. What type of fashion show will it be? What items will be auctioned? What type of entertainment will there be? Is it in the summertime, Halloween, Valentine's Day, etc.? You need your attendees to be emotionally and physically drawn to your cause. Their senses need to be stimulated. For example, music and speech for emotions, projection and colored or designed lighting for visual, food for taste and smell, social interaction or dancing for being happy and much more. AV design services will greatly contribute to creating a wonderful and powerful environment to help promote the success of your message.
Podiums, Microphones and Sound
The keynote or other influential speaker will be the focal point of all your potential donors at your fundraising event.  Making them visible, able to be heard and able to communicate the points of his or her speech are the main objectives. It is imperative that your attendees hear the entire message clearly. An appropriately sized and properly placed sound system is very important. The AV design services in Houston, with AV2Go, provide you with many choices and options. Choose from a wireless microphone or a very nice slim VIP podium microphone. Choose a Plexiglas podium for a sheik and VIP look or a wood podium for a more tradition and business look.
Visuals
Other aids are available to better enhance your visuals. Projections screens, video walls or large HDTVs are great visuals. These will help an audience understand what a speaker is trying to communicate. Flipcharts or whiteboards can supplement your message. Making sure these types of visuals are professional quality is our number one expertise.