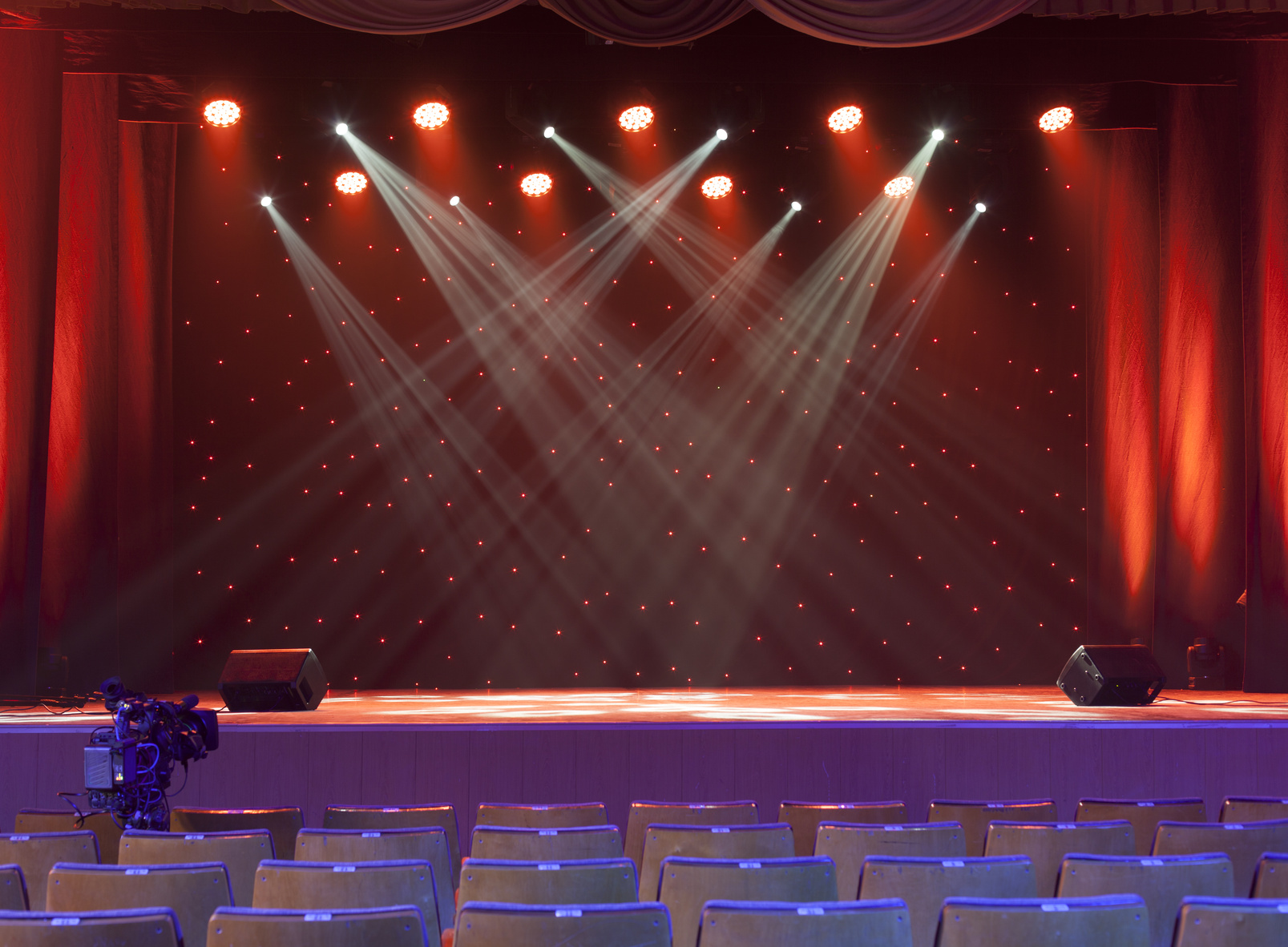 Audio-visual components can take any event from good to spectacular. Events that particularly benefit from stage lighting include plays, dance performances, fashion shows, award shows, banquets, and graduations. If you're planning an event that might benefit from stage lighting, then you might be interested in these few tips and tricks before hiring a company to do audio visual event production in Houston. At AV2GO, we know how important quality stage lighting can be to truly enhance any event.
Know Your Lights
Before you can design any stage lighting, you must first understand the different types of lights available, what they do, and what power requirements they have. For example, wash lights produce a soft beam of light that is great at mimicking natural light. Wash lights are great for theater and film, but concerts typically require more intense lighting. Spotlights focus light and can have hard or soft edges. A metal disk called a gobo can be inserted in the spotlight to project designs, shapes, and images. Colored gels are also added for specific colors. Floodlights produce a wide spread of light that is great to highlight backdrops and curtains.
Know the Effects of Lighting Placement
Next, you should know how lighting placement affects the look. For example, if you want a dramatic effect, you can backlight a dancer or light from above. The latter will cast harsh shadows on the face. If you want the stage to be well-lit all around, then floodlighting from the side and front may be a good option. Cross fading or three-point lighting, helps eliminate shadows.
Know Your Design
Once you have a basic understanding of lights and the different effects they can have, you can start designing. Depending on your event, you might need different kinds or amounts of light. Consider the color and texture you might want for your specific event.
These tips will help you know what questions to ask when hiring an AV lighting company to help you put on an event to remember.