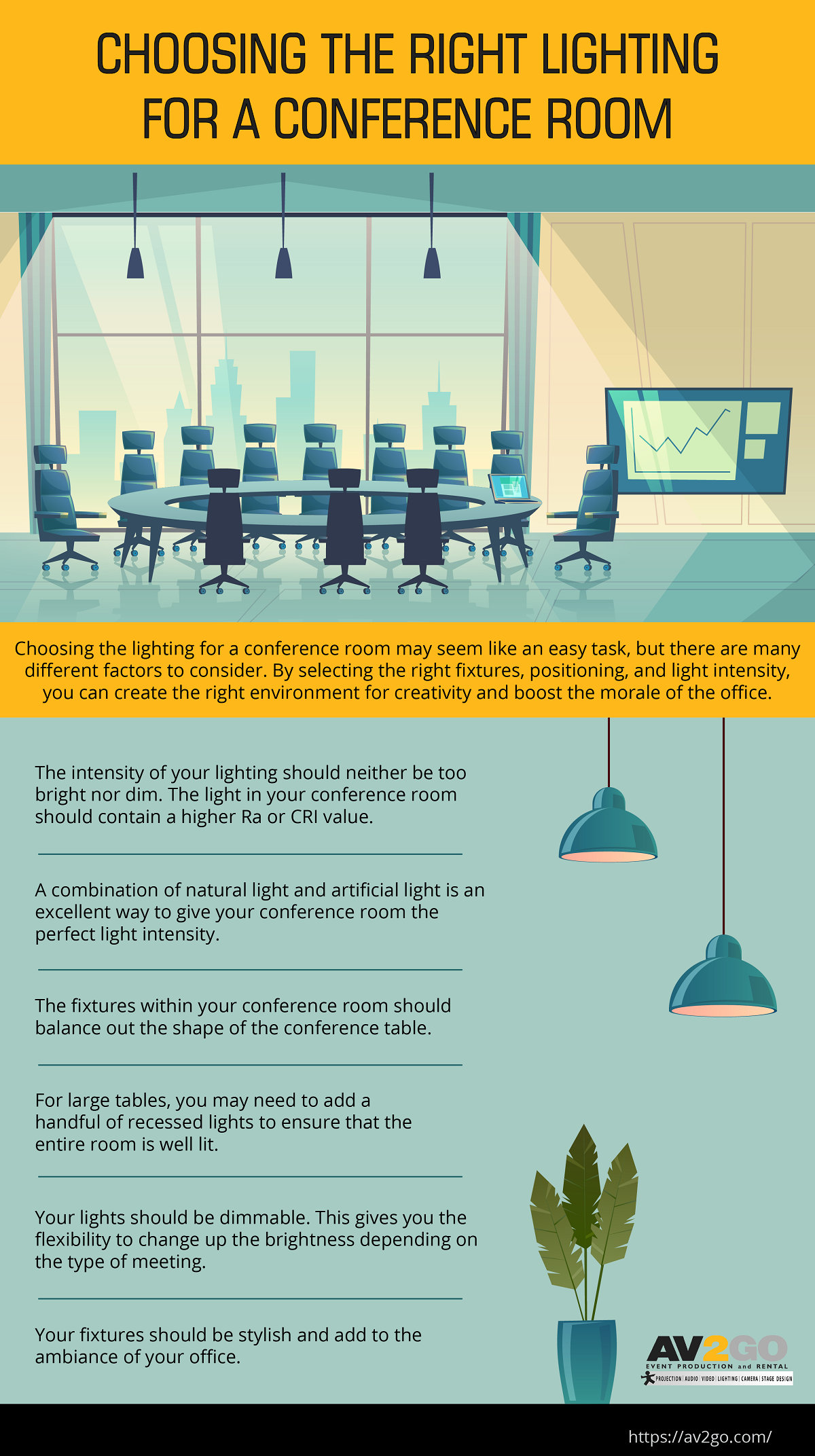 Choosing the lighting for a conference room may seem like an easy task, but there are many different factors to consider. The right lights can drastically improve concentration, allowing your employees to perform better. By selecting the right fixtures, positioning, and light intensity, you can create the right environment for creativity and boost the morale of the office.
The intensity of your lighting should neither be too bright nor dim. The light in your conference room should contain a higher Ra or CRI value. This means that the lighting color won't distort the color of other objects in the room. A combination of natural light and artificial light is an excellent way to give your conference room the perfect light intensity.
The fixtures within your conference room should balance out the shape of the conference table. You want each area of the table to be equally lit. If you have a round conference table, choose a round light fixture. A rectangular table will be best lit with a rectangular light fixture hanging above it. For large tables, you may need to add a handful of recessed lights to ensure that the entire room is well lit. If you have a whiteboard or other focal point in your conference room, be sure to install a few spotlights above them too. No matter which light fixtures you choose, they should be dimmable. This gives you the flexibility to change up the brightness depending on the type of meeting.
You shouldn't have to compromise style for brightness. Your fixtures should be stylish and add to the ambiance of your office. If you're trying to strike the perfect combination between light and style, turn to the experts at AV2GO. With over 15 years of experience, the staff at AV2GO has the knowledge to turn your conference room into an innovative space that invokes inspiration. With a wide variety of products and options, we tailor your design to fit the unique needs of your office. We're dedicated to building strong relationships through creativity and dependability. Let us help with your next project. Discover how AV2GO can light up your space by visiting us at www.AV2GO.com.