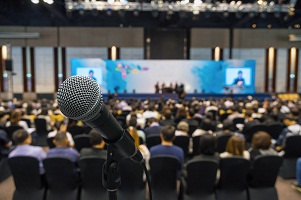 The public has high expectations when they attend events today, whether it's a conference, seminar, festival, fashion show, or concert. They expect high-quality sound, lighting and visuals such as projected screens or video walls, with some emerging technology added in for flavor. To provide top audiovisual service in Houston, TX, it's best to start with an experienced provider.
A projector and screen or a video wall are mandatory for any event today, large or small, and these devices offer an array of features, from image magnification (IMAG), image blending to 2K and 4K resolutions. But to deliver the expected level of media, there are some considerations about the event and the location that should be addressed when planning your audio-visual needs.
The Basics
Professional-level audiovisual in Houston, TX, starts with knowing the basics, such as ceiling height, room parameters and how your attendees will be sitting or arranged. You'll also need to plan where the screens will be placed, and the setup you require, including the size of screens as well as how many different placement locations there will be, which will dictate the number of projectors needed.
Front projection is usually the most space saver especially if you fly (hang) the projector from the ceiling. Rear projection, where the projector is behind the screen so that it is not seen, requires the same space for equipment but pushes your seating back so the front row is not immediately in front of the screen. Rear projection is one of the cleanest looks. Video walls take very little room as they are flat and do not require space for a projector to project.
The View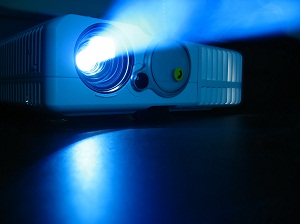 First, determine if the audience will be sitting or wandering around the area, or a combination of both, and the number of people expected. Consider providing a mixture of different sized HDTVs, screens, and visuals placed strategically around the room along with the aesthetics you're planning. In other words, there should be no "bad" seats. If you have an unusual venue such as an outdoor event, consult with professional audio-visual shops in Houston, TX, about additional considerations.
The Subject Matter
You need to consider the content that you will need to show. As part of determining the size screen or video wall an experienced audio-visual provider in Houston, TX will need to know if you have PowerPoint, pdf, videos, IMAG from a live video camera, etc. or a combination. Knowing what format these are in is very important. Standard Definition (SD) is typically in 4:3 whereas the newer format is High Definition (HD) 16:9 or 16:10. The screen or wall will need to be in the matching format as your content.
Call today for a consultation. They will provide you with the info, options and equipment you need to create an amazing event.