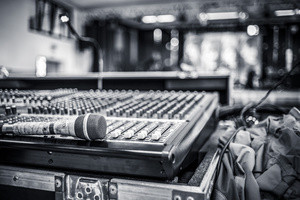 Are you running around preparing for a personal or business-related event? You can ultimately create a better event with the right equipment. Here we have a few reasons why audio visual rental in Houston is at least worth your consideration.
Adaptability
You may have a wide variety of events in a wide variety of venues….small, large or huge. Sound equipment can be moved around and adjusted to work in ballrooms, meeting halls, or even outdoors. Acoustics are different in different spaces and audio equipment can be shaped so that it creates the clearest sound possible. Adapting speaker angles greatly enhances sound quality and the field of coverage.
Consistency
Your event will most likely feature different speakers or singers and all of these people will likely speak at different volumes. Having equipment with an adjustable sound mixing board allows you to regulate all the speakers so that they sound uniform. You can decide what volume is appropriate for the event and then turn people up or down based on how loud they start off. Other audio equipment can be utilized to better shape the sound such as an equalizer or 'EQ' for short.
Professionalism
When your guests attend your event, they arrive with certain expectations and it is your job as a host to meet those expectations. One of these expectations is that they should be able to hear anything that is going on whether it is nice background music, your presenter, singer or a video being played. If there is any question about this, you should be ready to meet their needs. This professionalism will also give you, your presenters and your performer's greater confidence and it can lead to an event that is overall more enjoyable. Arranging audio visual rentals in Houston can make a huge difference in the long run.