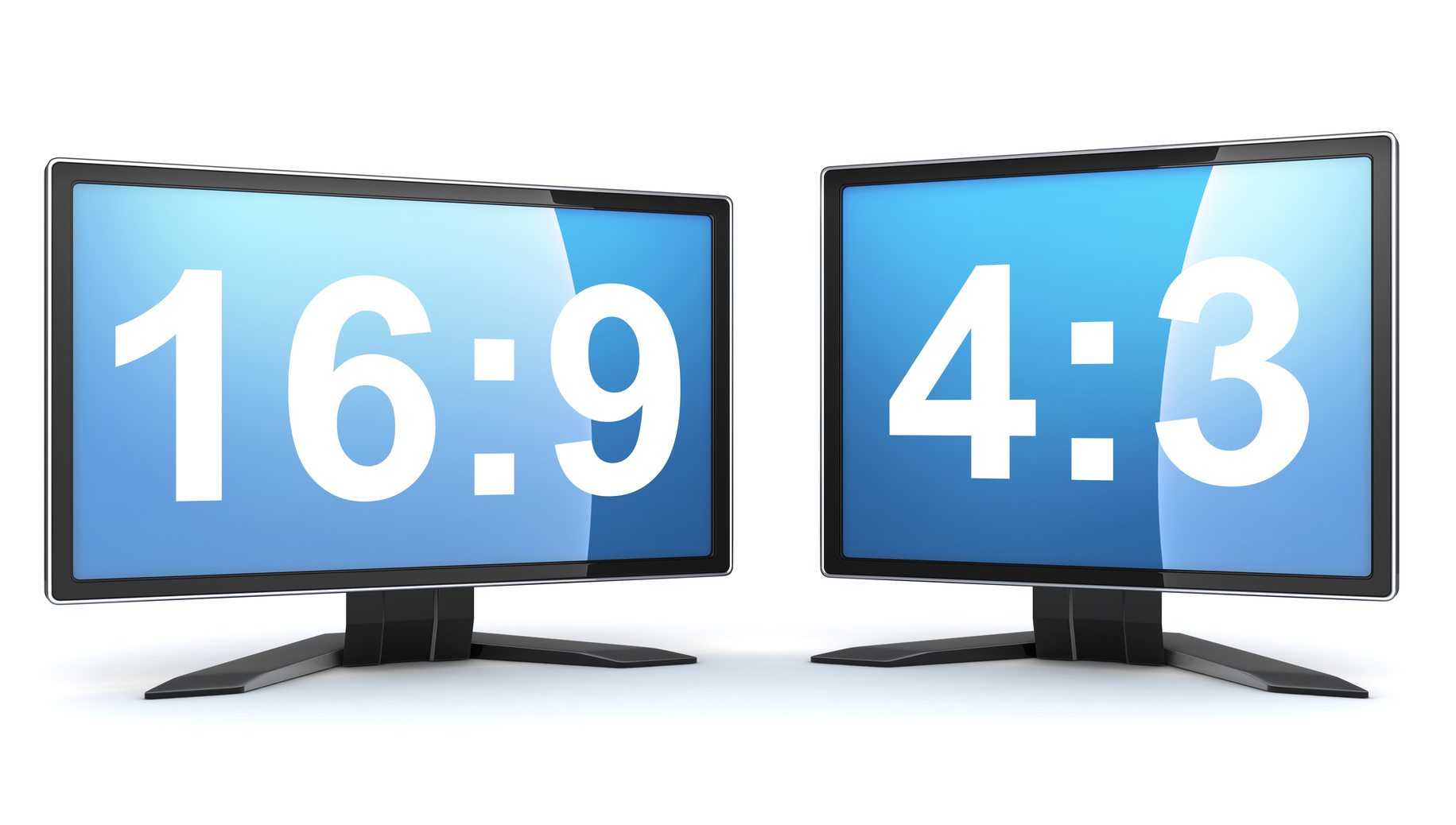 As the years progress, so does our technology, bringing about brighter, more detailed pictures in thinner, more lightweight televisions and video projections. Standard television has, for many years, been broadcast in the 4:3 aspect ratio (meaning a width of 4 units and a height of 3). The invention of HDTV, however, has altered the visual landscape. Channels broadcast in HD are now broadcast in the 16:9 aspect ratio, often giving a clearer, more detailed picture because of the nature of this aspect ratio.
A problem one might run into when thinking about projection equipment rental in Houston is the nature of the video needing to be projected. Many old video sources remain locked in the 4:3 aspect ratio. When projected onto a screen by a projector built for 16:9 projection, black bars will appear on the top and bottom of the video image, seemingly flattening the image because the original source material is too large for the projector. This won't be a problem for some, but for perfectionists and videophiles, this unnatural alteration of the image won't be acceptable.
There are, however, options to stretch out the 4:3 image within the 16:9 projector; often times, a source player has multiple aspect ratio options for broadcasting the source material. If one were to play a movie from the 1950s (originally filmed in 4:3 format) in the 16:9 aspect ratio, the image would widen out and turn the actors and actresses into strange, overweight versions of themselves, distorting the entire movie and possibly ruining any enjoyment for the viewer.
So why choose 16:9 over 4:3? Despite the challenges it seems to bump into, the 16:9 aspect ratio has become something of a de facto standard in broadcast television, HDTV, and now movies. While there is no single aspect ratio that will perfectly adapt to every medium, 16:9 appears to have become the best version retaining the most amount of video quality for your money.
So whether you're planning on having a movie night with a large group of friends or need to show video footage of some aspect of your business to potential clients, talk to a professional at AV2GO to find out which aspect ratio is best for your medium and your potential crowd so that you can wow them properly with projection equipment rental in Houston.