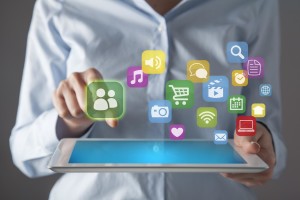 Technology is ever changing and ever improving. Emerging trends in the world of audio visual are alive and well because of the exponential speed in which technology and information are expanding and improving. Some of the trends are just plain exciting and fascinating. Other trends are greatly improving the way in which companies are operated and how they do business. The folks at AV2GO, a company that handles event production in Houston, would like to tell you about 3 of these exciting trends.
Touch Screen Technology on the Large Screen
Imagine being able to use the large screen you are presenting with just like a Kindle or iPad. Imagine being able to have more than one person manipulate the visual display on the screen at the same time and you've got something very exciting that can be used for presentations, workshops, or Kiosks. This emerging technology is a great boost for both company training and marketing. Look for a knowledgeable company that does event production in Houston to help your own company succeed through the use of this exciting technology.
Exciting Projection Mapping Technology
In the modern world of audio visual, being restricted to a single screen is a traditional idea. New technology allows for images to be projected on any multi-dimensional shape or form. Projection mapping can be used to create artistic displays on pieces of architecture as well as to create graphics that aide in a presentation–for example, projecting a map onto a replica of a product, such as a car, that shows individual features, colors and even graphics, or movies on buildings. Consider this for a New Year's Eve party.
Bright Video Wall Instead of a Projection Screen
Video walls are more popular than ever before. These walls are made of several 'tiles' and are assembled together to create any size screen. They utilize LED technology to display your graphics, presentation, movie, or advertisements to be viewed indoors, or outdoors. These walls are available in flexible form to fit an arc, or sphere. Picture quality is measured by the pixel pitch (the lower, the better) and the brightness is measured in NIT (the higher, the better). Other methods of creating a video wall are LCD and even laser technology. Want to 'wow' your audience?
Keep your company thriving by staying on the edge of all this emerging technology. Look into cutting-edge AV equipment rental in Houston to make this happen.