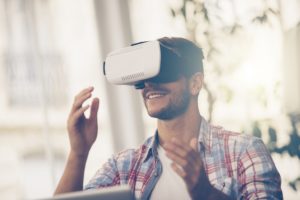 You might feel stressed having to plan an event or a presentation. With the right audio-visual services in Houston, TX, and the best professionals on hand to provide advice and guidance, you will have a good experience. Here are 4 of the most popular trends for presenting audio visual information and how you can incorporate it in your next presentation.
Digital Visuals
Nowadays, presentations need to be digitized to truly be captivating and projected on larger screens. PowerPoint is an example but there are several programs to build a presentation such as Keynote, CustomShow, Prezi, etc. Videos can be embedded to show. By means of projected screens or video walls, your content can be shown in a variety of ways. One, two, three or four contents can be shown at the same time on one very wide screen. You can break this up into different screens whereas each screen shows one content. Even then, you can have different types or sized screens. You could have a large video wall up front with supplementing screens and/or video walls around the room or towards the back of the room. Other options are large 65" – 95" HDTVs.
4K Displays and VR Systems
Believe it or not, VR (Virtual Reality) systems are on the rise in presentations and at conferences such as a virtual tour of a house or commercial development. How about a 3D show? Also, if you have a presentation that relies heavily on graphics or imaging, having a 4K display is of particular importance to make the information more vibrant and compelling. While a few years ago you might have had a hard time finding a supplier that could implement this technology in your presentation, a growing number of innovative companies have latched onto the idea and are incorporating it into their regular lineup of available equipment.
Replacing Text with Video
Text-based presentations used to be the best way to handle information presentation. While it may be the simplest form of presentation and the easiest to produce, it may not capture your audience quite the way you wanted to anymore. In the advanced digital age, more and more people are ditching text-based presentations for video that tells a story while presenting information. Whether you use online videos that are relevant to your subject or you create a unique video with your team, video is the way to go when making presentations that stand out.
Augmented Reality
If you haven't heard of augmented reality, you wouldn't be the first one. However, it's increasingly becoming a way to present information passively to your audience and creating a one of a kind experience for them to retain information. You might have seen this at a mall or a kids' game venue where an image(s) is projected to the floor and will detect movement from a person's interaction with the images. An example would be a dance game where the projection machine detects a dance move.
Choosing the right audio-visual equipment rentals in Houston, TX, to use at a presentation or at a conference you'll be speaking at can make things go a lot smoother for you. These trends are very popular for social events such as holiday parties and conference social receptions. Utilizing these current trends can go a long way in making sure your guests are wowed and inspired by your message and also by the equipment you used and the awesome presentation.