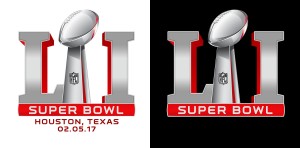 Are you planning on hosting a party focused on College Bowl Games, NFL Playoffs or the Super Bowl in Houston, Texas? Individuals are hosting parties at their private residence, celebrities are hosting parties at clubs, restaurants and other venues, companies are hosting parties in an outdoor tent or at a hotel, tailgaters want to watch the pre-game or the game outdoors somewhere and the list goes on. What party ideas does an audio visual company like
AV2Go
offer? You need to stimulate your audience with sound, visuals, taste and emotion. AV2Go will help with the sound and visuals.

Lighting Ideas
Depending on the venue where your event will be, decorative lighting will add a huge value and attractive touch that always impresses everyone. There are different options available. The most popular option is LED colored lighting such as uplighting for walls, drapery, trees and ceilings. Other popular options are moving lights that offer color lights in movement or 'flash & trash'. These create slow moving graphics around the area or they can simply dance and flash around on a dance floor. An added plus would be to have a gobo (or image) of your name, company name, team name or mascot on a flat surface such as an outdoor or indoor wall. Create your own 'Hollywood' effect with a combination of all of these. Do you have a large stage to light up? AV2Go can provide LED lighting for a true multi-colored and/or white wash.
Video Ideas
You can utilize the following services from an audio visual equipment rental company. You want to ensure everyone can see the action. Let's begin with the ability to receive a broadcast signal to see the game. Does your venue have a signal from a satellite or cable provider? If not, this AV company has the HD antenna or satellite dish and receiver for you. Next, what do you need to actually watch the game on? You can watch the game on one large screen, several screens or a mix of different types and sizes of screens. You have multiple rooms? No problem. For larger venues you can consider large projection screen(s) and bright projector(s), a large LED video wall or flat screen HDTVs 47" to 85" on adjustable 6' tall attractive and free standing stands. AV2Go can prove a combination of these to better maximize everyone's view of the action.
Excellent Concert Sound
During the big game, there will also be many people conversing and singing. An active environment requires a great and full sound system that your guest's will feel as if they are in the center of the action. A sound system can encompass a couple of speakers or a large ensemble of speakers with base speakers. You will be able to project the sound from the game, microphones, a DJ, a CD player or an I-Pod. You do not want to fall short on sound.
Contact AV2Go today for all of your game day lighting and visual needs!